Teaching Children God's Word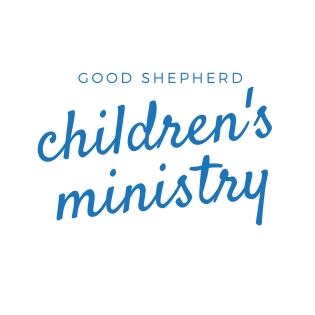 We partner with our families in teaching children God's Word. We believe that Jesus loves children. We also believe that children are able to understand the mysteries of God and His Word. At Good Shepherd, we aim to point children to Jesus, train them to love the Word of God, and reach the world for Jesus Christ.
Children's Ministry Opportunities
Kingdom Kids Program (during the 10 a.m. worship service)

A program called Kingdom Kids is offered during the 10 a.m. worship service for kids ages 4 through 10. Each week includes a Bible lesson, in which children will explore God's Word and learn key Bible truths. Each lesson includes a Bible story and interactive activities. The program is held outside in an adjoining yard to the Big Backyard where our outdoor service is currently being held. Kingdom Kids runs for approximately 40 minutes. Children are dismissed from the worship service during the sermon. Parents must pick up their children immediately after the worship service. Click here to pre-register your children for Kingdom Kids.

Children′s Sunday School - Sundays at 9:00 a.m. (currently on hold)

Sunday School classes are available for all ages from 9:00 a.m. to 9:40 a.m. each Sunday. Our Elementary, Middle School and High School classes meet upstairs in the Education Building, located on the south side of the Connection Center. Children are taught the Word of God and instructed in the Christian faith.

Nursery Care (currently available!)

Staffed nursery care is available at 10:00 a.m. for children ages zero through three years old. Children are always welcome in the worship service, but childcare is available. The nursery is located on the east end of the Connection Center near the main office, directly across the sidewalk from the sanctuary.

Kids Baseball Clinic

A baseball clinic geared toward children ages 5-13 is offered outdoors, typically held September thru November and February thru May. The clinic is designed for beginner and intermediate players and highlights the fundamentals of baseball – catching, throwing, base running, fielding, batting, and team work. Each clinic ends with a brief scrimmage, giving kids the opportunity to put their skills into practice. Contact Alex Monseth for times, locations and to be added to the email list.
Have Additional Questions? Contact our Children's Ministry Director. She is more than happy to assist you and your family with any needs or questions you may have.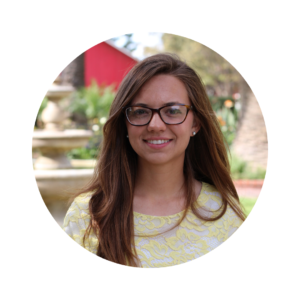 Children's Ministry Coordinator
Sarah Jagt has a passion to reach the next generation for Christ. She has a heart for community outreach and for bringing our congregation together as we minister through our summer Vacation Bible School and Sunday school programs held in the fall. Sarah received her Bachelor of Arts degree in Psychology from California State University-Channel Islands. She is currently working towards a teaching credential in special education from Channel Islands as well. She and her husband Sam live in Camarillo.
Register Here
All children attending Sunday School and Kingdom Kids must be registered.
Please find a registration form below for when we resume our in-person gatherings.