Grief Support Groups

Thursday Evenings
At Good Shepherd Church, Camarillo
Twice per month, starting February 4

Are you looking for support and care as you face some of life's most difficult experiences? If you're facing grief and loss, you may feel alone or as if very few people understand your pain. There's no need to walk this road alone. There are people willing to walk with you through your journey of grief and pain.

As we consider personal losses in addition to the stressful events in our society over the past year, the needs around us are great. The health crisis, disruptions in society, racial tensions, a controversial election, anxiety, and depression surrounding the pandemic, business losses, death of loved ones, declining health, failed marriages, broken friendships, and loss of fellowship have all left many discouraged and grieved. We need hope and peace found in Jesus Christ and comfort and support that comes from community with others.

Join an in-person grief support group at Good Shepherd Church in Camarillo this February, March, and April. The first session will feature a talk entitled, "Understanding Loss in an Unprecedented Time," by Paul Lenderman, a local grief counselor. 
Details

Thursday Evenings
Twice per month, starting February 4
Good Shepherd Worship Center
4:00 to 5:00 p.m. – Adult Grief Support Group (6 sessions total)
5:00 to 6:00 p.m. – Youth & Young Adult Grief Support Group (4 sessions total)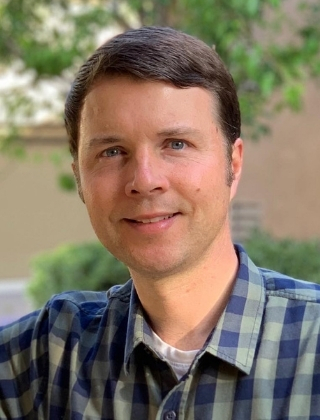 Facilitator – Paul Lenderman, Certified Grief Counselor

Paul is the founder of Mark Ministries, a ministry dedicated to providing pastoral care, spiritual counseling, and grief support across Ventura County. Paul is also a local hospice chaplain. Paul's passion is to help provide comfort, peace, and hope to those experiencing grief and loss, including a loved one, property, career/job, personal health, or a relationship.
Please note: Social distancing and masks will be required.
RSVP: Click here to register.
Schedule
February 4

4:00 to 5:00 p.m. – Grief Support Group for Adults
4:00 – Paul Lenderman speaks on "Understanding Loss in an Unprecedented Time"
4:30 – Grief Support and Q & A

5:00 to 6:00 p.m. – Grief Support Group for Youth and Young Adults
5:00 – Pizza Served
5:10 – Paul Lenderman speaks on "Understanding Loss in an Unprecedented Time"
5:40 – Grief Support and Q & A
February 18

4:00 to 5:00 p.m. – Grief Support Group for Adults

5:00 to 6:00 p.m. – Grief Support Group for Youth & Young Adults
March 4

4:00 to 5:00 p.m. – Grief Support Group for Adults

5:00 to 6:00 p.m. – Grief Support Group for Youth & Young Adults
March 18

4:00 to 5:00 p.m. – Grief Support Group for Adults

5:00 to 6:00 p.m. – Grief Support Group for Youth & Young Adults
April 8

4:00 to 5:00 p.m. – Grief Support Group for Adults
April 22

4:00 to 5:00 p.m. – Grief Support Group for Adults