Welcome to Good Shepherd Early Childhood Center
A Christian-based ministry to children and families in Camarillo.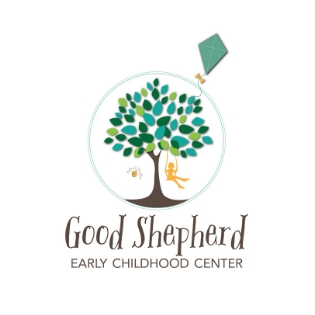 We offer an exemplary early care and education experience for children aged 18 months through 5 years. We are open 12 months a year and offer both full time and part time schedules to meet your family's needs. Our program offers experiences to enhance children's intellectual, social, emotional, and physical development. We are a ministry of Good Shepherd Church and serve as a lab school for California State University Channel Islands. We acknowledge and respect all religious and cultural backgrounds while sustaining our own Christian beliefs. Our goal for children is to develop a positive self-identity, be respectful of others, learn to express themselves, be inquisitive, imaginative, creative, and responsible. Good Shepherd Early Childhood Center provides an environment that encourages children, families, teachers, and students to learn together while developing the joy of knowing God. We continually strive to be a model of quality and high-standards for the community and the profession.
Our Philosophy
Play-Based

We believe that learning is a hands on experimental process which is best accomplished when children are able to pursue their own unique interests. In our program, we allow children to choose their activities based upon their current interests.

Child-Centered

As teachers, we recognize that children have individual strengths and come to us with an innate desire to learn. We provide an environment for growth in which children are encouraged to learn about their world through their senses, feelings, and minds.

Family-Oriented

We believe that families are the child's primary teacher and source of comfort. We desire to develop relationships with families, so that as a community, we can work together to support our children.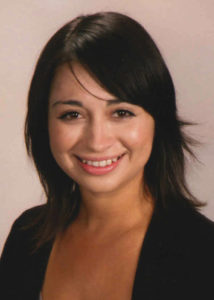 Contact Veronica Marin-White, our preschool director to schedule a tour. She is more than happy to assist you and your family with any needs or questions you may have. Call us today at 805-482-3411!
2020-2021 Tuition Rates
Toddlers
Must be 18 months – 24 months before September 1st
Toddlers are taken on a full-time basis (7:30 a.m. – 5:30 p.m.)
Monday – Friday – $1,140.00
Monday, Wednesday, Friday – $870.00
Tuesday, Thursday – $695.00
Blue Jays Class
Must be 2 years old by September 1st
Full time (7:30 a.m. – 5:30 p.m.)
Monday – Friday – $945.00
Monday, Wednesday, Friday – $785.00
Tuesday, Thursday – $575.00
Partial Day (7:00 a.m. – 1:00 p.m. or 9:00 a.m. – 3:00 p.m.)
Monday – Friday – $800.00
Monday, Wednesday, Friday – $660.00
Tuesday, Thursday – $500.00
Half Day (8:00 a.m. – 11:30 p.m.)
Monday – Friday – $625.00
Monday, Wednesday, Friday – $511.00
Tuesday, Thursday – $425.00
Sparrows and Hummingbird Classes
Children ages 3 and up by September 1st
Full time (7:30 a.m. – 5:30 p.m.)
Monday – Friday – $920.00
Monday, Wednesday, Friday – $755.00
Tuesday, Thursday – $610.00
Partial Day (7:00 a.m. – 1:00 p.m. or 9:00 a.m. – 3:00 p.m.)
Monday – Friday – $760.00
Monday, Wednesday, Friday – $620.00
Tuesday, Thursday – $500.00
Half Day (8:30 a.m. – 12:00 p.m.)
Monday – Friday – $595.00
Monday, Wednesday, Friday – $480.00
Tuesday, Thursday – $405.00