About Our Youth Ministry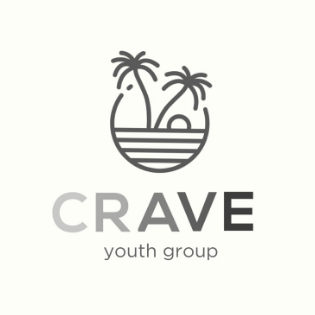 The mission of Crave Youth Ministry is to help students know God's Word, build a community of faith, create a place for questions and growth, and equip students for lives of worship and service to those around them.
Our theme verse is from 1 Peter 2:2, "Like newborn infants, long for the pure spiritual milk, that by it you may grow up into salvation." 
Check out our Instagram @goodshepherdcrave
**COVID-19 UPDATE – Crave Youth Ministry is currently meeting outdoors on Sunday evenings from 5:30-7:30pm at Good Shepherd Church.  Masks are not required being our gathering is outdoors.**
Youth Opportunities at Good Shepherd
Sunday Night Gatherings

Crave is a weekly gathering of youth to study the Word of God and to grow in our relationship with Him and other believers!  Our weekly night gatherings are a time to be encouraged by each other and get refreshed before another busy week of school.

We believe God's Word has the power to change lives, and our desire is for students to crave and spend time in it daily.  Our group gets its name from 1 Peter 2:2-3, which says, "Like newborn babies, crave pure spiritual milk so that by it you may grow up in your salvation, now that you have tasted that the Lord is good."

Gathering Details:

Who?  Students in grades 6th-12th
When?  Sunday nights from 5:30-7:30 p.m.
Where? The Connection Center at Good Shepherd Church (380 Arneill Rd. in Camarillo)

A Typical Sunday Night:

5:30 – Dinner Together
6:00 – Games
6:40 – Bible Study and Small Groups
7:20 – Fellowship and Closing

Confirmation

Confirmation is a two-year program for middle school students, designed to teach foundational truths of the Christian faith. The class includes an overview of the Bible and instruction in Lutheran doctrine, using Luther's Small Catechism. The class meets on Sunday mornings from 9:00-9:40 a.m. Over the course of two years, students will study the Old and New Testaments, the 10 Commandments, The Apostles Creed, The Lord's Prayer, Baptism, and the Lord's Supper. Contact the church office for more information.  **Confirmation is currently on pause due to COVID-19**

High School Sunday School

A high school Sunday school class is offered to students from 9:00 to 9:45 a.m. on Sunday mornings during the school year. Topics range from apologetics to studying various books of the Bible.  **High School Sunday School Class is currently on pause due to COVID-19**

Events, Camps, and Retreats

Crave Youth Ministry enjoys several fellowship events throughout the year – beach days, ice cream outings, hikes, pool parties, etc., including a winter retreat each January in Bass Lake, CA.

Every other summer, Crave participates in the FLY Convention in Estes Park, Colorado, a national youth gathering in the Rocky Mountains. The convention includes Bible teaching, worship services, workshops pertaining to the Christian life, and countless recreational activities. The FLY Convention has impacted thousands of students with the Word of God for several decades.
Contact our Youth Director
Interested in coming and want more information?  Fill out the contact form below. To be placed on our email list to receive the latest schedule updates and locations, or if you are interested in investing your time and talents in young people, email Alex at alex@goodshepherdcamarillo.com.  For more details check out our Instagram page at @goodshepherdcrave.
Youth and Worship Director
Alex serves as our Youth and Worship Director. Alex and his wife Erin love living in Camarillo, where they have lived since 2018.  Alex and Erin are both graduates of the Free Lutheran Bible College, where they received training in Biblical studies. Alex holds a Bachelor's Degree from the University of Northwestern in St. Paul, MN.  Alex and Erin have been married since 2017 and love doing ministry together. They have a passion for leading worship and encouraging young people to seek our Savior Jesus Christ as the one thing that can bring us true joy.